HERE'S THE THING 
Some clever person nailed it when they said, "Let your Schedule govern your Actions, not your level of Motivation."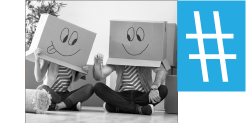 THE UNPACKING
Let's once and for all unpack this concept of "motivation".
Motive – the purpose or reason behind something; then by adding the letter "c" to the remaining "ation" (place it between the A and the T, you get "action".
Motivation is your reason for taking action. If your reason is strong enough; if someone's life depends upon you doing or achieving something, you WILL be motivated enough to take whatever actions are needed to achieve. The challenge we face is that most of the things we wish to achieve are normally not life threatening or even vital. Losing weight, making more money, fixing a relationship, getting more sales, may all be important, or relatively important to each individual or circumstance – but NOT life threatening, unless it is. Because of this, many people find it difficult to stay motivated.
So, here's the trick to be able to answer and fulfil the original motive to take action, without being motivated every day. Let your schedule govern your actions. Believing that you have to be continuously motivated and inspired in order to do what you need to do is the reason most people fail. The ones who succeed are the ones who remember WHY and WHAT they need to do, but they rely on a timetable, a schedule, or a to-do list if you will, to help keep them doing the actions to fulfil the reason, the motive. Yes, it's a flip! The daily schedule eventually helps keep you motivated.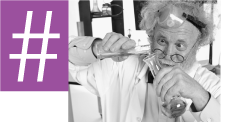 THE APPLICATION
When you are in a motivated state, to do or change something, you need to immediately set up a timetable to do that which needs doing.
The real secret of achieving almost anything is sticking to the daily, weekly, hourly actions that you need to take in order to be successful.
People who achieve any level of success, either personal or professional, understand that it is only achieved by daily, systematic, continuous, grinding out a result.
You see, when you commit to a schedule you don't have to be motivated or inspired to do what you need to do every day. Trying to motivate yourself or feeling bad that you are not motivated to work, put in the effort, take the time, do the thing, is tough. It's tough because the thought of spending the extra time, lifting the weight, running the mile, making the calls actually de-motivates you. But, if you have a no-excuse, must-do schedule or to-do list, everything else falls into place.  So, stop worrying about being motivated just tick the box every day.
You know exactly why you have received this today. You're welcome.
PS Please don't forget to give this page a little love on the heart above, and "share it" on your social media pages with the links below. Your comments and replies are always welcome  (see below).
IT'S A SOCIAL MEDIA THING!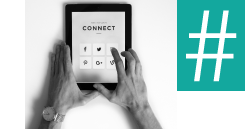 Like us on Facebook HERE.
Follow us on Instagram HERE.
Do you need an extra cup of motivation in the morning? Get your FREE daily dose by doing the following:

Save 083 303 2229 to your contacts / phone book as Gavin Sharples
Send a WhatsApp message with only YOUR NAME to our number

In the group, members can't see each others comments or replies so there is no chatting / interaction with other members here
Direct replies and message are always welcome