HERE'S THE THING
Some clever person nailed it when they said, "There are no free lunches"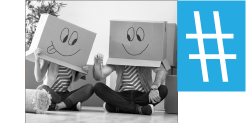 THE UNPACKING
I have to tell you that the first time I heard this saying I was rather confused. Surely, if somebody pays for your lunch and you don't have to contribute a cent, it's a free lunch? Unfortunately, it isn't true. No one is going to buy you, give you, or hand you anything – for FREE. They always want something in return. Now don't get confused, we are speaking here about both an actual meal, and of people doing you favours. It's an unfortunate truth that very few people do anything without wanting something in return. The person who invites you out for coffee to discuss … well, almost anything, wants something in return. Wining and dining somebody, taking them to lunch and giving them gifts, has for a long time been a mechanism to sell, to market, to …. open the door, to getting you to do or buy something. The same applies whenever an advert offers something for free. It never is for free, someone, somewhere, somehow is working an angle.
Yes, even when, no actually – especially when, the sign says buy 2 get 1 free. Chances are you weren't even thinking of buying one when you walked in. Now, they're offering you two and suggesting that if you do purchase two of them they are going to give you one for nothing. Newsflash, it's all built in to the price, it's all designed to get you to part with your money under the pretence that you are getting something for nothing. Hey, it may even be a good deal, however it still designed to get you to take money out of your pocket and give it to them. Hopefully, you even enjoy the (place product name here) so much, that you will go back and buy more. It's never free. It's designed to motivate you to make a purchase and it's not a good deal. Keeping the full amount of money in your pocket or bank account is probably a far better deal.
FYI the word "free" is a marketing tool used by companies the world over because human beings love to believe that they are getting free stuff.
As far as business and most aspects of life are concerned, it really doesn't pay anyone, benefit anyone, to continuously pay for your lunches and coffees unless sometime in the future there is a payday for them.
Now this is not necessarily a bad thing, it's just something that you need to be aware of whenever someone offers you anything for free or for an unbelievable deal. Someone once said that if it's too good to be true it normally is! Everyone, unfortunately, functions from a level of self-interest. I promise you if they wanted nothing from you, chances are they wouldn't be taking you to breakfast, paying for your drinks or giving you freebies. Sometimes they just want you to like them, but they always want something.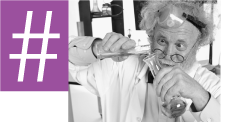 APPLICATION
When somebody offers to buy you lunch proceed with caution, open your eyes and know that they have an angle.
Try to find out what that angle is and explore it only if it is mutually beneficial.
As far as possible always try and pay your own way. In that way you won't feel the burden or the guilt of owing anybody anything. If by chance the person does settle the bill, make sure that it is on condition that you pay the next time.
I suppose the only exception to the rule is when your dad pays for lunch. After all isn't that what dads are for? Aren't they just unpaid Uber drivers and 24 hour a day ATMs?
I suppose the best advice I can give is for you not to be that person. If you spend time with somebody by taking them to lunch or gifting them something that is special and you know that they need, it should be done with absolutely no expectations and with clarity that what is given, or the time spent, is purely out of enjoyment of the other person's company.
You know exactly why you have received this today. Yoooooouuuuuuuu're WELCOME!!!!!!
PS Please don't forget to give this page a little love on the heart above, and "share it" on your social media pages with the links below. Your comments and replies are always welcome  (see below).
IT'S A SOCIAL MEDIA THING!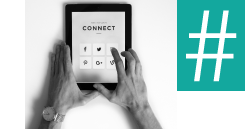 Like us on Facebook HERE.
Follow us on Instagram HERE.
Do you need an extra cup of motivation in the morning? Get your FREE daily dose by doing the following:

Save 083 303 2229 to your contacts / phone book as Gavin Sharples
Send a WhatsApp message with only YOUR NAME to our number

In the group, members can't see each others comments or replies so there is no chatting / interaction with other members here
Direct replies and message are always welcome