Gavin Sharples International Motivational Keynote Speaker, Author and Humorist
LET'S GET DOWN TO BUSINESS
Helping people reach their potential since 1994, it comes as no surprise that Gavin is still the most consistently busy keynote speaker in South Africa. In a world of unsubstantiated marketing campaigns, where hollow promises are made unashamedly, Gavin has the verifiable facts to prove he is one of the most sought-after motivational keynote speakers around.

As a motivational speaker, Gavin has worked with small, medium and multinational businesses, both locally and internationally, in meetings, corporate events and functions. Gavin delivers ideas and strategies in a no-nonsense, fun manner, getting down to business from the get-go. A true humourist, Gavin approaches the serious issues in life through humour, engaging his audience and leaving them motivated to take on the next challenge.

Gavin speaks on matters that relate to the individual and how the individual can and will affect the success of a company, focussing on Change, Action and Truth. Without change and innovation, we grow stagnant, and in time we start deteriorating while everything around us disintegrates in the process. For business and individual alike, change equals survival.

While you won't ever reach success without taking action, it's often the actions we do take that cause failure. Gavin helps his audience understand the importance of when to act, and when not to.

In a world where lying has become second nature, we need to disrupt our industry by telling the truth, by seeking truth and by being truthful with our customers. Not only will your business become trustworthy in difficult times, but you will also be part of a change in the industry, and like we said, change equals life. Beyond motivational speaking, Gavin has over 30 years of sales experience that has helped him craft his keynotes and workshops, guaranteeing you results.
97.5%
Average Keynote Rating
1000 +
Chicken or Beef Options
LOVE, LIGHT & LAUGHTER – THE CORNERSTONES OF A LIFETIME'S WORK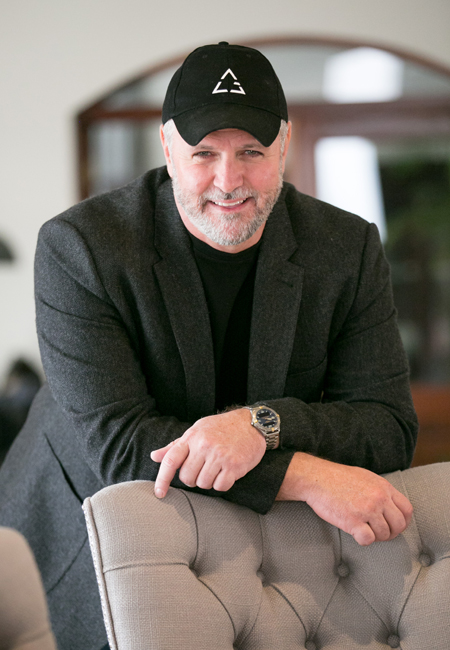 LOVE
No, this is not airy-fairy, New Age BS, it is a hard, cold fact about business and life. Love is an action. Love is the only way to take action. When we do things out of love, with love, or for love, we cannot help but do it well. When you enjoy what you are doing and you do it with love (passion, enthusiasm, positivity) you live the universal purpose of love. Whenever I see the word love, I see action.
LIGHT
Whenever I see the word light, I see it shining on the truth. When I see the word light, I see fear dissolving and an opportunity for creativity, for that lightbulb moment. Shining light on the truth and on issues is what the world needs now more than ever. Talking about the "elephant in the room", speaking the truth and shining light onto the truth is the only way to disrupt, disturb and change a person, a company and eventually the world.
LAUGHTER
If it's not fun, it's not worth doing. People learn a lot more when they are having fun. The art of learning, the art of teaching, is when the student doesn't even realise that he/she's been taught. Find the fun and you will find great business. It's time for funny business.
Gavin is Different!
He doesn't just talk about being different, he is different. By creating ground-breaking and innovative business philosophies and ideas, he taps into the heart of the matter and tells it like it is.

He has been called: a maverick, crazy, intense, outspoken, creative, a nice guy, not quite normal, naughty, an agitator, a disrupter, disturbing, a holy cow slayer, passionate, irreverent, and a few other words that we cannot repeat here.

His titles have included: son, brother, student, captain, Detective Sgt, bodyguard, entrepreneur, boss, national training manager, platform speaker, motivational speaker, MC, enter-trainer, consultant, author, humourist, friend, partner, husband and his greatest achievement – daddy! (Anyone can be a father, but "daddy", that takes some doing.)

He has spoken on 5 continents in thousands of venues, but he has also delivered messages on buses, trains, mountaintops, on a mine, in and on stadiums, on ships, on a catamaran, in tents, in car parks, in warehouses, bedrooms, storerooms, gardens, lounges, garages, factories, schools, apartments, restaurants, movie cinemas, lobbies. He became the first motivational speaker to present a full keynote on a passenger jet, flown with synthetic fuel between Johannesburg and Cape Town.

There's no-one quite like Gavin Sharples.