HERE'S THE THING 
Shannon Hale nailed it when he said, "I think sometimes just being silent and watching can change a person."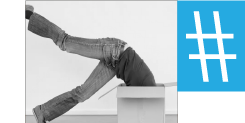 THE UNPACKING
In a world where everyone is talking, everyone wants to be heard and they all want attention.  The ultimate secret of knowing exactly what to say, how to be heard and get attention seems to be, and is being overlooked. Silence. In most cases the best thing to say is nothing. The Swiss proverb says, sometimes you have to be quiet to be heard. One of the best ways to get someone's attention is to silently ignore them.  Silence in the face of anger is a powerful tool. Ralph Waldo Emerson said, "let us be silent, that we may hear the whispers of the Gods."

THE APPLICATION
"Silence is the source of great strength" Lao Tzu
I think being silent can change both the person who is being silent and the person that is being silent-ed.  Try it!  The next time someone is being rude, aggressive or trying to pick a fight; Don't. Don't respond, don't acknowledge, don't gesture, just be silent and observe. Observe your emotions. Observe their reaction. The best response to an unwanted text is silence.  Silence is a response. Reading a WhatsApp message, showing two blue ticks, and then not responding is a powerful response.  It's called blue ticking someone.  If you lose your temper, try to be silent. Feel the energy and allow it to take you to a place of constructive action.  You don't need to move to leave someone. It is a known fact that distance does not separate, silence separates.
You know exactly why you have received this today. You're welcome!
Gavin Sharples
PS Please don't forget to give this page a little love on the heart above, and "share it" on your social media pages with the links below. Your comments and replies are always welcome  (see below).
IT'S A SOCIAL MEDIA THING!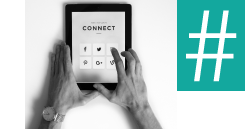 Like us on Facebook HERE.
Follow us on Instagram HERE.
Do you need an extra cup of motivation in the morning? Get your FREE daily dose by doing the following:

Save 083 303 2229 to your contacts / phone book as Gavin Sharples
Send a WhatsApp message with only YOUR NAME to our number

In the group, members can't see each others comments or replies so there is no chatting / interaction with other members here
Direct replies and message are always welcome