HERE'S THE THING 
William M. Thackeray nailed it when he said, "Change is hard at first, messy in the middle and gorgeous in the end."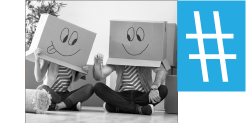 THE UNPACKING
So, people mainly talk about change until something affects them, then change is tremendously difficult.  It's not so much having to embrace the "new" that's the problem, it's that it's harder to unlearn the old, in-grained, comfortable habits and then stop doing the stuff that doesn't serve you any longer.  At first it's hard and scary, and then it just gets worse.  Have you ever decided to clean out your cupboard? You don't even know what's in there.  With fear and trepidation, you finally start. Two hours later and you think you've almost got a handle on it, only to turn around and see that the room looks like Jacob Zuma's legal in-box.  But, if you keep at it, work through the mess, a new order will begin to emerge. Then it will become gorgeously freeing and exciting.

THE APPLICATION
Dive into the messy change you need this year!
It's a new decade. It's time. It's time to stop putting off all the changes that you know need doing. Change is scary at first, especially when you don't know the exact outcome. Your honesty may be rejected, your idea may not fly. But, if you have a plan and have thoroughly thought through all of the possible outcomes (desired and undesired), you will know what to do and how to do it. Change is messy because the current way has to be upset, shuffled, reorganised. Some of the old, needs to be given away or repurposed. It may seem that you are in a worse of position at some point. Keep your eye on the goal, don't quit, push through especially when there is chaos. If it is proper change, for a serious issue, there will be chaos. Make it organised chaos. If you persist and stick to your plan change will be gorgeous.
You know exactly why you have received this today. You're welcome.
PS Please don't forget to give this page a little love on the heart above, and "share it" on your social media pages with the links below. Your comments and replies are always welcome  (see below).
IT'S A SOCIAL MEDIA THING!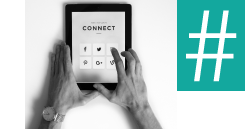 Like us on Facebook HERE.
Follow us on Instagram HERE.
Do you need an extra cup of motivation in the morning? Get your FREE daily dose by doing the following:

Save 083 303 2229 to your contacts / phone book as Gavin Sharples
Send a WhatsApp message with only YOUR NAME to our number

In the group, members can't see each others comments or replies so there is no chatting / interaction with other members here
Direct replies and message are always welcome