HERE'S THE THING 
Mahatma Gandhi nailed it when he said, "I have learned through bitter experience the one supreme lesson, to conserve my anger. And as heat  conserved is transmuted into energy, even so our anger controlled, can be transmuted into an energy which can move the world."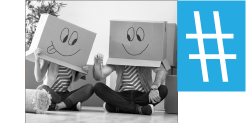 THE UNPACKING
Life Masters have been saying for centuries that if we are able to control our emotions we are able to control the world. Anger is always seen as being an unattractive, debilitating, socially and professionally unacceptable emotion for good reason. But imagine being able to harness the power of your anger and while not only, not letting it out, be able to harness it's power and allow it to motivate and inspire. To drive you, as never-giving-up fuel, to change that which made you angry. That my friend is when you are able to change your world.

THE APPLICATION
Get Mad and go to the Bank!
The greatest revenge is to become successful. The anger, disappointment and hurt that you are feeling can be your fuel if you let it. I was once disrespected and ignored by a top speaker whom I admired. I made a promise that day to rival and eclipse him as a speaker. My anger drove me to work harder, to sacrifice more. So, the next time someone upsets you, especially your boss, competitor or your ex, become aware of how you are feeling and harness that energy. Don't explode. Make a mental note to "bank the anger". To allow it to simmer and to use it to enlighten, innovate and be the hardest worker in your field.  Why waste perfectly good anger energy on the idiot that made you angry? Use it to motivate and inspire yourself.   With all the poor service, frustrations, disappointments, taxis and random idiots you encounter every day you should have access to, A-grade plutonium anger energy.  The secret to harnessing this power at the source is silence –  in the moment. But more about that next time.
You know exactly why you have received this today. You're welcome.
PS Please don't forget to give this page a little love on the heart above, and "share it" on your social media pages with the links below. Your comments and replies are always welcome  (see below).
IT'S A SOCIAL MEDIA THING!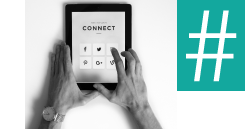 Like us on Facebook HERE.
Follow us on Instagram HERE.
Do you need an extra cup of motivation in the morning? Get your FREE daily dose by doing the following:

Save 083 303 2229 to your contacts / phone book as Gavin Sharples
Send a WhatsApp message with only YOUR NAME to our number

In the group, members can't see each others comments or replies so there is no chatting / interaction with other members here
Direct replies and message are always welcome