HERE'S THE THING:
There are two categories in which we can place reasons for not being on time.
The first category is labelled – An act of God. In this category, we place all events and circumstances that happen that are beyond our control. You step into a lift and it isn't there; the train gets a puncture; a jumbo jet lands in your lounge. These incidents are acts beyond your control, causing you to be late or not pitch up at all, and are all perfectly good excuses for not being on time.
The other (that almost everything else is placed into), is a category called the – I choose to be late category. Try to rationalize or justify any other reason for being late, and it boils down to you choosing to be late. If something is important enough or if the consequences are great enough, you would be on time.
If you are not on time, it means that you have chosen to not be on time. I can hear the objections and the excuses building in your brains. "What about traffic?" The funny thing about traffic is – that all the other people who are already in the meeting, at the place, waiting for you, had to take the same roads in order to get there! Don't you love the person who is late for a meeting and blames the traffic. "How do you think we got here?". Teleportation? NO! We just left earlier because we valued the meeting and had respect for the other participants in the meeting. If someone said that the meeting starts at 13:00, and that if you are one second late, the R10 million in cash which would have been waiting on your chair for you, would be lost forever. How many people would be late? Some people would actually sleep there the night before in case there was traffic or an act of God.
APPLICATION:
When you are late, you are disrespecting everybody waiting for you.
When you are late, you show no respect for your employer or other employees.
When you are late, you are physically demonstrating how un-important your job or fellow workers are to you.
When you are late for a family member, especially a child, you are screaming out to them with your actions, that they are not as important as your job or your hobby or your friends.
When you are late, you are stealing time and money from your employers.
When you are late, you are stealing time and money from your customers.
When you are late you demonstrate a poor work ethic, poor planning, poor preparation, selfishness and your dodgy personal character.
You do all of this and you alienate people by being just a few minutes late.
So, imagine being on time! Imagine arriving slightly early. Imagine the amount of respect, caring and goodwill you will earn. You see – everybody has a limited amount of time, that small "-" that you see on a gravestone between your birth date, and your date of death. That small little dash relates to our small amount, and limited time that we have on this blue ball. Deep down we know and understand this and it is why we created this concept of time. Time is the central focus of all of our lives and it is limited and it's the reason why people get so offended, upset and disappointed when you waste theirs.
From this day on, be the person who is always on time. It's very easy to do. Just decide NOW that you will never be late for anything ever again. Then be amazed at how you seem to take control of your life and the stresses of "being late" disappear.
TROUBLESHOOTING:
Isn't it amazing how when you are late, you seem to attract the worst and slowest drivers that seem to almost intentionally drive in front of you? Firstly, they are not intentionally irritating you or going any slower than they normally would, it just seems so because you are late. Secondly, I believe it is the universe slowing you down to protect you, or even making you later so that you can learn to leave earlier the next time.
WISDOM REFERENCE:
"Arriving late is a way of saying that your own time is more valuable than the time of the person waiting for you."  Karen Joy Fowler
Have a great month!
Gavin – Motivational Speaker South Africa
Please don't forget to give this page a little love on the heart above, and share on your social media with the links below. Your comments and replies are always welcome too. Have a great month x Gav
IT'S A SOCIAL MEDIA THING!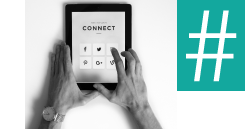 Like us on Facebook HERE.
Follow us on Instagram HERE.
Do you need an extra cup of motivation in the morning? Get your FREE daily dose by doing the following:

Save 083 303 2229 to your contacts / phone book as Gavin Sharples
Send a message saying 'ADD ME' with your name on a WhatsApp message to our number

In the group, members can't see each others comments or replies so there is no chatting / interaction with other members here
Replies are welcome