HERE'S THE THING 
I'd like to think that you subscribe to this newsletter because you can depend on one thing; I am the guy that will always tell you what you NEED to hear and not necessarily what you WANT to hear. So, with that as my commitment – I have to tell you, that nobody cares!
No one cares about what you wear, how you feel, about your goals, about your dreams, your successes or your failures. We spend too much of our time worrying about what other people think. Even sadder still, is how much time, money and resources we waste stressing about what normal, average people think. Not extraordinary people, not champions, Nobel peace prize winners or great humanitarians – we worry about what Karen or John in number 7 down the road thinks. We worry about what the other parents will think, what your old school friends will think, how pathetic is that? And not only do we worry what average, (mostly battling) losers think, we are so worried about their judgement that it cripples our efforts to even start moving towards our goals and our dreams.
But here's the good news, nobody really cares. Some people do care about you failing because if you do, it makes them feel better about themselves and their sad little lives. If you want to worry about somebody caring, care about yourself, work harder on yourself. Worry about what you will think when you do not achieve, improve or better yourself.
Nobody cares about your excuses, nobody! So, shut your mouth and work harder. Nobody cares about your personal circumstances. Nobody gives a crap about your aches and pains. So, shut your mouth and work harder. Do you realise that most of the people that you tell your problems to, can't help you and don't give a damn? The other half are secretly happy that you have problems. I love the Facebook post about the person who has 2½ thousand Facebook friends, gets dozens of likes for every one of his posts but sits alone in the waiting room of the hospital when a family member goes down. The sad truth is that you only realize this when your back is against the wall. When you need help and support, but you have to stand alone.
Training, studying, grinding out results, is all exactly the same. You have to do it alone because what you build in the dark, what you build alone, cannot be attacked or taken away from you. No one cares whether you get up at 4 o'clock in the morning and push out that 5km or not. So, run hard every day anyway.  No one cares whether you study or not. So, study anyway. No one cares whether you pass. So, pass with fantastic grades anyway. No one really cares how hard you work and how much effort you put in so work harder anyway.
If you want people to care, succeed. Succeed in spite of them, succeed because of them, succeed to show them, succeed to beat them, but succeed because YOU care.
When you are working hard, trying hard, putting in the effort, people will judge you and laugh at you. They will ridicule you, and speak behind your back, but when you succeed, they will praise you and ask for your advice. So, stop making excuses and telling me your problems – no one cares, so work harder.
HOW TO
You will never truly make it, if you worry what other people think.
If you Wanna find somebody who cares-look in the mirror. If that person doesn't care, you're F'ed.
Always be the hardest working person in the room.
Work hard, until hard becomes easy.
Don't bitch, whine, moan or complain; just shut your mouth and work harder.
If it isn't working, change it, and work harder.
You don't need to study at Harvard, you can employ people who did, if you work harder.
If you want to be powerful in life, educate yourself, and work harder.
Stop worrying what other people are saying, doing or whether they care or not, focus on you, and work hard.
The secret to success really is quite simple, hard work, long hours, never giving up and not worrying what others are doing or thinking.
NOW GET TO WORK!
Gav
PS Please don't forget to give this page a little love on the heart above, and share on your social media with the links below. Your comments and replies are always welcome too. Have a great month x Gav
IT'S A SOCIAL MEDIA THING!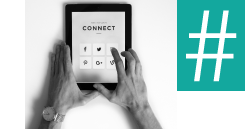 Like us on Facebook HERE.
Follow us on Instagram HERE.
Do you need an extra cup of motivation in the morning? Get your FREE daily dose by doing the following:

Save 083 303 2229 to your contacts / phone book as Gavin Sharples
Send a WhatsApp message with only YOUR NAME to our number

In the group, members can't see each others comments or replies so there is no chatting / interaction with other members here
Replies are welcome