HERE'S THE THING!
If you take nothing away from the MANual and these MAN notes take this as the most important character foundation of them all.
Real men take care of and support their families always, in all ways.
The greatest honour and duty any man can have bestowed on him is the honour and the privilege of being put in a position where his purpose in life is to support, love, protect and provide for a family. There is no greater love than the love a woman gives to a man. There is no greater gift in life than when a woman bears a man's children. The least you can do is take responsibility and give your life to them.
The greatest problem facing the world today are men, sorry, "males" who do not stand by and provide for their families. It is, in this man's opinion, the greatest evil and the greatest sin one can commit against humanity when a man does not provide for and support his wife (mother of his kids) and children. I truly believe that if it were not for the love and commitment of single moms (who for the most part are abandoned by males) this world would be in a greater state of anarchy than it is today.
Real Men stand by their wives, girlfriends and lovers. Real Men provide for and are role models to their children. There can be no excuse for a man not supporting, providing for and loving his family. Yes, this is another one of those pesky actions that Real Men do every day because they care and love their families; they do this because they are Real Men.
THE REWARD
You my friend,will change the world.
You will be regarded as a Real Man.
You will be the envy of other males.
You will create and leave a legacy for generations to come.
You will know and experience the true love of a woman.
You will experience and know the true love of a child.
You will be someone's hero.
You will be a man amongst men.
Oh, but if you need to look for a reward for doing this you are a chop.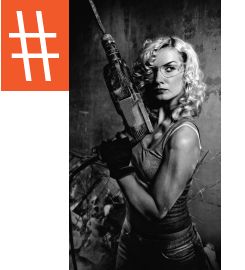 THE HOW TO
There is no manual on how to stand by and provide for your family. You do not need one because you know what to do and how to do it. Yes, it does take time, patience and sacrifice. You have all of these skills in abundance. If you do it right (hell even if you do it wrong), you will learn more about yourself than you will ever teach them. If you do it consciously – having a family will show you so much about yourself and what you need to change.
Your wife and your children are gifts from God. They give you a purpose in life. They inspire you to do great things and to learn the true meaning of the word's sacrifice and unconditional love. If you allow them to show you – yourself, you will receive joy beyond words or imagining.
It's not really that difficult. Someone once said that all we can do for our children is to love them unconditionally and give them a good education. Sigmund Freud said the greatest gift you can give your children is to love their mother. So, you love by doing and being there. You give them all of you; by your actions and the role model behaviour you give them an outstanding informal education; and you love them and their mother unconditionally.
Woman and children spell the word love -T I M E. Spend the time and they will feel the love. Be with them, support them, encourage and provide for them, and you will have little else to do.
It is true that Real Men love a good challenge. You will never find a greater challenge than the challenge of raising well-rounded, special children. A greater challenge still will be to love, honour and understand a woman. Believe it or not, a lot of men actually do understand women. Are you ready for the challenge of your life? If so go to it with passion, courage and a sense of humour. If not, keep it in your pants.
TROUBLE SHOOTING
I made a mistake; I walked out and left them!
We all make mistakes. Leaving your tackle in the way when you close your zip is a mistake. Forgetting to pay your, I'm a Low Life monthly magazine subscription may be a mistake; walking out on our flesh and blood and not being with or providing for your family is not a mistake, it's a monumental f-up! Let's get the wording correct before moving on. Well, shame on you! So, what are you going to do to make it right? You are pond scum and the lowest form of life on planet Earth. Now that I have gotten that off my chest I have to ask, "so, what are you going to do about it now?"  It is never too late. Expect a difficult path, expect rejection and even hatred (you deserve it) but suck it up, be a man and make it right or at least try.
I'm really having difficulty providing for and supporting them because of financial considerations.
Real Men understand that times get tough. But tough times never last; love, trust and guts do! If times are tough tighten the belts, do away with all the luxuries and provide for your family. Work an extra job, wait tables, pump gas or sweep the bloody streets but make plan. I have handed out pamphlets at traffic lights to people and friends in my community in order to provide for my family. No paying job was beneath me. I know as well that there are millions of men who have a whole lot less than I have had in my life and they stood by and provided for their families. Make a plan.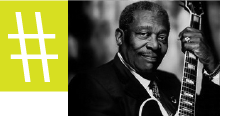 WISDOM
"Growing up I was taught that a man has to defend his family. When the wolf is trying to get in, you gotta stand in the doorway" – BB King