HERE'S THE THING
I think I  nailed it when I said, "Stop giving useless, stupid, non-relevant  k#k advice just so you can market or feel good about yourself."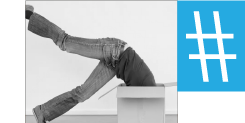 THE UNPACKING
So, I'm scrolling my Facebook feed, and someone asks a legitimate heartfelt question "Please do not judge or jump to conclusions but I really need to know what someone can do if they have lost their job, have no income, cannot claim from a relief fund or UIF".  An extremely scary and real situation to be in. I notice quite a few comments but instead of practical, real help or advice everyone turns into a motivational speaker. "Only the Strong survive, keep going!", "When I cycle and I hit a hill I dig deep and I know that the pain won't last, stay strong!" , "Tough times don't last …"
…..and on, and on. I know some people will say that they are just trying to encourage and make the person feel heard. But I don't really think that's what he was asking for, his post didn't say "I'm looking for encouragement and upliftment please would you talk a whole lot of k#k to me by using outdated, non-practical, stupid, cliché's because that's what I really need now. I don't have enough motivational one liner's so please gimme yours and if you can throw in the Star Fish story, that would really help". Is he going to walk into the grocery store with, "only the strong survive", written on a piece of paper and hand it to the cashier?  Really? Shut up!
On another feed, I was sent an advertisement for a webinar (the absolute flavour of the Covid Lockdown) promising no clichés or irrelevant motivational one-liners, only practical hard-hitting advice and strategies to not only help you survive, but thrive during lockdown! Naturally my BS radar was put on high alert. This I had to see. These gurus clearly know more than anybody else in the world. They must have years of experience in dealing with a pandemic the world has never seen before with consequences no-one has ever seen, knows or understand, YET these modern-day Nostradamus' guaranteed that they had the answers. This I had to see, so I tuned in.
I can never get that time back again. The first speaker said nothing other than all the negative stuff that he had regurgitated from news channels. He even put up a graph from the black plague, I'm talking cutting edge google research here! The second "expert" was clearly in a world of pain about his own business and advised everyone to literally, dig a bunker, much like in the First World War (he actually had a picture of soldiers in a bunker in the First World War).  His advice, was to cut all costs, get rid of all staff and try and survive.
Here is a practical idea – Shut up! If you don't know what you are talking about, if you cannot read, and understand what the person in the post is actually asking, just shut up! Challenging times are not opportunities to market or brand position yourself. Giving people slogans or cr4p advice when they are really hurting is cruel. Promising to solve problems in industries you know nothing about, if they buy your hastily name changed book from, "Bullet Proofing your Business in a Recession" to "Bullet Proofing your Business during Covid", seems … disingenuous and opportunistic at best and just plain sad at worst.
THE APPLICATION
If you don't have practical, achievable solutions rather shut up.
If you want to run a webinar, give people exactly what it says on the box.
It follows then that you should be very careful what you advertise on the outside of the box.
When people post that they are hurting, send them a direct message or hell, pick up the telephone and call them.
Some of the most pressing real problems people have today are cash, health issues and loneliness. "I have lost my job, what do I do?" directly translated means; where can I get money? If you have an answer, if you have cash to give, if you know of where cash can be found, let your thumbs loose on the post, otherwise shut up!
If the person has health issues and you are not a doctor or medically trained or haven't had that exact issue yourself where you have found a solution, shut up!
If someone is lonely and needs to connect; Zoom, FaceTime, Skype, Microsoft Meet, Google Chat, WhatsApp, SMS or send a pigeon, otherwise shut up!
You know exactly why you have received this today. You're welcome!
PS Please don't forget to give this page a little love on the heart above, and "share it" on your social media pages with the links below. Your comments and replies are always welcome  (see below).
IT'S A SOCIAL MEDIA THING!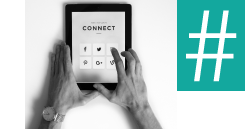 Like us on Facebook HERE.
Follow us on Instagram HERE.
Do you need an extra cup of motivation in the morning? Get your FREE daily dose by doing the following:

Save 083 303 2229 to your contacts / phone book as Gavin Sharples
Send a WhatsApp message with only YOUR NAME to our number

In the group, members can't see each others comments or replies so there is no chatting / interaction with other members here
Direct replies and message are always welcome