HERE'S THE THING
Some clever person nailed it when they said, "Social media is like crack-immediately gratifying and hugely addictive"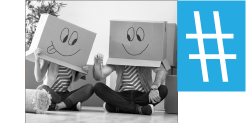 THE UNPACKING
Let me start by saying that I understand. I understand that everybody is on social media because, well, there's not much else to do for many people who are in lockdown, retrenched, lost their business, working from home, not studying, feeling the pressure economically, feeling lonely, scared, unsure about the future, feeling that the world is unfair, that in these crazy times-someone needs to be blamed . I understand that our social justice, political beliefs and personal sensitivity metres are in the red. As a result, we are living and or working with one eye constantly focused on social media. Because we are so sensitive and scared, and justifiably so, our reticular activating system is on full alert for anyone who has an opinion that affects our lives. It's almost like having a personal Google alert system in our brain that data searches for these blogs, vlogs, pod casts and posts. Hell, some of us who can't find the opinion and outrage decide to take it upon ourselves to be the social and political commentators. We find ourselves sharing posts we would never normally share, saying things we would never normally say and getting involved in nonsense, (and here I mean stuff that makes absolutely no sense) by commenting and creating fights and arguments with people we don't even know. We have to cut it out. We also have to realise that most of the crap that is being spewed on social media are just rantings of desperate minds. And don't even get me started on the people who keep telling us what we already know. "the government is useless", "the rules are ridiculous", "my rights are being infringed because I can't smoke", and on and on.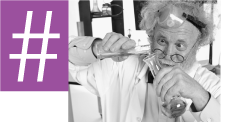 THE APPLICATION
Take a break from social media. Really, try to do it for one week and see how the world actually becomes a better place. This happens because all you have to deal with is the real people around you.
If that's too tough and you can't do without your social media fix – scan for the good stuff. Any time you see a racist, sexist, misogynist, feminist, apologist, stupidest post, just scroll past and look for the funny stuff.
Start liking and following posts of people who are positive, together and happy.
If you have something to say, before you say it – ask if it's true, is it going to help, and would you want your comments posted on a giant billboard next to your name and face?
Don't take the bait! A lot of people post stuff expecting you to click on it, some people call this click bait. Others call it idiot bait.
In a nutshell we have to cut out social media. Cut out the idiots. Cut out getting involved and commenting on posts by people who are obviously ignorant, racist or just lashing out because they need someone to blame. They need someone to attack as an outlet for their fear and frustration.
Instead of telling us what we already know why not tell us what we can do, what you are doing in order to fix it. Imagine if you could only post practical solutions to problems? Now that would be an interesting week on social media, or perhaps it'll be the quietest week we've ever had.
You know exactly why you have received this today. You're welcome!
PS Please don't forget to give this page a little love on the heart above, and "share it" on your social media pages with the links below. Your comments and replies are always welcome  (see below).
IT'S A SOCIAL MEDIA THING!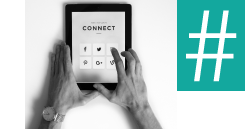 Like us on Facebook HERE.
Follow us on Instagram HERE.
Do you need an extra cup of motivation in the morning? Get your FREE daily dose by doing the following:

Save 083 303 2229 to your contacts / phone book as Gavin Sharples
Send a WhatsApp message with only YOUR NAME to our number

In the group, members can't see each others comments or replies so there is no chatting / interaction with other members here
Direct replies and message are always welcome