HERE'S THE THING
So, there was a team building and company values intervention and I got called in to speak. The brief was clear. "We want people to show respect to each other, have integrity and take ownership. These are our values."
The GM (the leader and driver of the entire process) pitched up for his own function over 45 minutes late. Worse still was his lame excuse about traffic being the reason for his late arrival.
Some "leaders" even managed to blame someone or something else for their tardiness. By blaming traffic or road works they add insult to injury, by openly lying to their staff. Everyone else in the room was on time, and sat in exactly the same traffic. They just did it earlier so they could be on time. As the words come out of his mouth everyone knows it's a lie and yet no-one can say anything. Why? Because he's the boss! He is given 10 minutes on a very tight agenda to welcome everyone. 55 minutes later he's still talking. Forget the agenda, stuff the conference organiser, to hell with the other speakers, and he doesn't even give a thought to the fact that if we run late people will not be able to fetch their children, they'll miss their transport. But hey … "I am the CEO, CFO, COO, I am the main O!" I've had leaders not even pitch up for their own functions, but they did send…. an apology? I wonder how that would work out if a staff member didn't pitch for work but sent ….. an apology?
From presentations not being prepared and creating stress in the lives of the PA and audio-visual technicians; to doing e-mails while others are presenting; to leaving early because of more important engagements. They seem not to realise what they are actually saying to their people in-deed?
These so-called leaders, by their actions, demonstrate the exact opposite of what they wish to instil in their team. They demonstrate a total lack of respect for everyone (every human being) in the company. They have just said, "Where I was, what I was doing, and who I am, is more important than you!"  Now, let's start the Respect, Honesty and Ownership conference.
As you may know, I'm the guy who is called in to tell you what you NEED TO HEAR; NOT what you WANT TO HEAR. I am aware that a piece like this may not really serve me well. If I highlight the faults of decision-makers, people who control budgets, budgets that my business depends on; surely I'm committing business suicide? Perhaps. But, my brand is to shine LIGHT with LOVE while having a LAUGH. Besides – how can I try to inspire people to live the company values and respect our diversity, when the culture of the company is set and driven by the leaders in-deed?
I honestly believe – no, I know that there are enough good, strong leaders who will not only applaud a note like this, will also forwarded it to all of their line managers and team leaders.
In many of these cases I don't believe that these leaders are megalomaniacs or despots. I honestly believe that we get so busy, so involved, that we forget, or are just unaware of the example that we are, and the example that we need to set. In many cases, it's just an "awareness" thing.
THE BENEFIT
The best way to change the culture of a company and get the staff to live the values is to be the example. When you treat people with honour, dignity and respect you hardly ever need to teach because you "teach by doing". When you have a value driven culture that is acted out in the behaviour of everyone; success comes easily.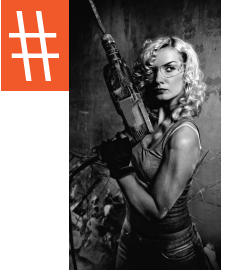 THE HOW TO
WORLD PEACE STARTS AT HOME – When your 5 year old is speaking to granny (the mother in-law) on the phone, and you say in a whispered voice "tell her I'm not here!" And they respond by saying "Granny, my dad says that he isn't here!" Let me paraphrase a famous person to make my point. You have to be the change that you want to see in your family. You have to be the change that you want to see in your company.
So be an example in all that you do! That's what good leaders do!
Be the example at home and at work! That's what great leaders do!
Get there first, leave last and work harder than anyone else does. That's what strong leaders do!
Make it fun and smile a lot. That's what popular leaders do!
Pay lots of compliments and catch people doing things right! That's what leaders who have followers do!
You cannot motivate others; all you can do is inspire them. You inspire by being an example full stop.
Leaders do not have double standards.
The toughest part of being a leader is being the example and living every initiative and value you wish your team to live.
Demand that people live the values and have zero tolerance for people who don't.  The shortcut to achieving this is to be the values in-deed. In every deed.
Be dedicated to your staff and make it the best place to be. That's what leaders do!
People generally follow what you do and not what you say. So, lead or follow but stop being a bloody bad example.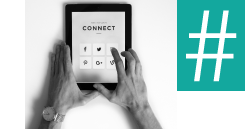 IT'S A SOCIAL MEDIA THING!
Like us on Facebook HERE.
Follow us on Instagram HERE.
Do you need an extra cup of motivation in the morning? Get your FREE daily dose by doing the following:

Save 083 303 2229 to your contacts / phone book as Gavin Sharples
Send 'ADD ME' with your name on a whatsapp message to that number

In this broadcast group, members can't see each others comments or replies so there is no chatting / interaction with other members here
Replies are welcome