HERE'S THE THING!
I just love people with ballz – don't you? You know the people I mean! The ones that stand-up, step forward and speak out. Don't you just love them?
A young guy and his girlfriend were outnumbered 6 to 1 when a thug at a nightclub bumped into them, a sudden flare up with choice words ignited. The young guy, with his girlfriend now behind him, was in serious trouble. As the thug's friends positioned themselves to take cheap shots from the side and behind, HE stepped in. He was a stranger who didn't know the couple but knew right from wrong. He pulled the young man backwards and stepped in to his place and all he said was, "why don't you and your little girlfriends try me first?"  He looked straight into the thug's eyes and continued; "all at once or one at a time – I don't mind – and I think I'll start with you!" as he pointed to the biggest guy in the pack who happened to be standing behind the bigmouth. If you were in the thug group – what would you be thinking? There was a slight pause and almost like in the movies, the loud mouth withdrew while using a few choice words and telling the youngster how lucky he was; to save face. I discovered later that the hero Samaritan wasn't even a fighter, just an ordinary guy putting himself on the line to save the stranger. Man, I love people with ballz!
I love people who stick up for the little guy. Like Zackie Achmat, who stood up to the government, forcing them to give anti-retroviral drugs to sick South Africans and won! Or, what about Wayne Duvenage and the people at OUTA who stood against the government in the 'toll road saga' and won – for now!
I am inspired by people who stand up for the truth, the whole truth and nothing but the truth. How soon we forget the people who over the last 10 years have tried to hold Jacob Zuma and the government accountable. The whistleblowers in the public and private sectors who stood up in spite of being vilified, victimized and even fired from their posts. Ballzy people can get themselves into trouble for going against the establishment, the brainwashed and especially those people who are benefiting from the corruption or injustice.  I love underdogs who stick it to the cocky champions, like Michael Chang did to Ivan Lendl in the 1989 French Open. You just had to love the underhand serve to the world's number 1. He won the point and the match. Really ballzy!
I love people who speak out when something needs to be said and do things when things need to be done.
Charlize Theron spoke out against rape in South Africa. She ruffled the feathers of all the "men" doing nothing, to speak up and stamp out this heinous crime. Funny how out of all the people in the world I would choose to have dinner with, a bint from Benoni would be my number one choice.
THE REWARD
When you stand up for what you believe in, you feel alive.
When you push forward in spite of your adrenaline and your fear you become a different person.
When you protect a child, or stand up against the bully you give hope to the victims and courage to the meek.
It just feels really good.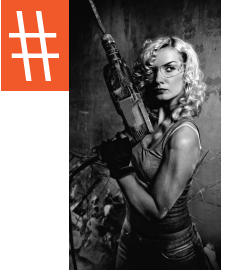 THE HOW TO
I have lost business because I refused to work with unethical conference organizers and agents who double or even triple bill clients. I've lost friends because one of them hit his wife, another bragged about drinking and driving, and another disappointed my kids when he cancelled again at the last minute and didn't bring his children to my kids' party. I suppose you can argue they weren't really the right type of friends to begin with then. My new personal ballzy passion – Private schools who turn a blind eye on school violence, incompetent teachers, and spineless school heads.
This month I dare you to speak your mind on some issue.
Take a stand and do something that may not be popular, but is the right thing to do.
I dare you to tell people what they need to hear and not what they want to hear.
Speak out against the bra and demand a braless month. (This one is a test to see if people actually read these blogs and how far down they actually read :-) Still a great idea though!)
Tell someone who is full of crap that they are full of crap.
Tell your mother-in-law to butt out of your life. Even ballzier is to shut your mouth for a change if you're always complaining about her.
Step forward and volunteer for that task at work that no one wants.
Stop forwarding or commenting on those racist Facebook posts.
Pay a compliment when one is due, or issue an attitude adjusting KLAP when one is required.
Stand up to the corporate bully and visit the inside of a courtroom.
Hold them accountable for their shoddy workmanship or service.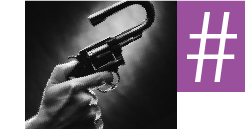 TROUBLE SHOOTING
Too big?
Okay, start small, get out of bed 15 minutes earlier and do something for your body, mind or soul.
Call someone and say you're sorry, sad, happy or just because you haven't spoken to him or her in ages and you miss them.
Go to gym, walk or exercise when you don't want to – that's pretty ballzy.
Tell them they rock, when the service is outstanding.
Call a, "how is my driving" sticker, and tell them how well the driver is driving.
Ladies, talk to a stranger and tell him he's cute, or tell her she rocks those glasses guys.
Announce to people in a lift that you can't wait to get home and rip your wife's underwear off! Pause for a reaction and as you leave adjust your pants and say, "because they are so tight on me!"
They say those who don't stand for something will fall for anything! So just for this month stand up, step forward, make that sales call, call the client and have a ballzy 30 days.
WISDOM
"Ballz is what it takes to stand up and speak. Bigger ballz is what it takes to sit down and listen" – Gavin Sharples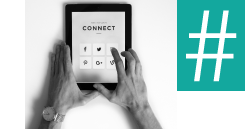 IT'S A SOCIAL MEDIA THING!